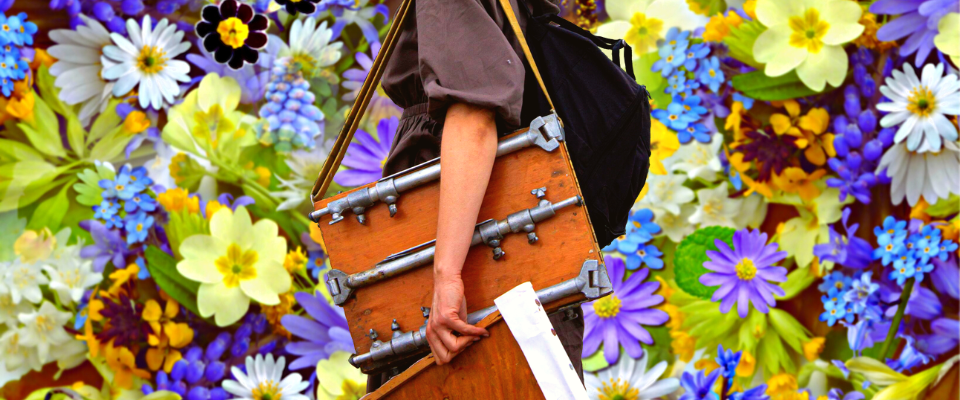 Paintings of The Long Forgotten
A downloadable utopian artgame
Paintings of The Long Forgotten
You are an artist of Panga.
When the moon was split in half, you set out to travel the new world and capture whatever laid before you.

PAINTINGS OF THE LONG FORGOTTEN is an explorative artgame about travelling to create art in a solarpunk utopia. It's also a 4D20 table to generate cozy and emotional art of a new world, featuring:
20 subjects of the magical and mundane to capture you.
20 art styles to paint the world.
20 materials scavenged or crafted from a new, sustainable utopia.
20 moods to submerge yourself into.
3 questions for an emerging artist to contemplate.
Roll 4D20 and make art.
Paintings of The Long Forgotten is a Lunar Echos Supplement.
Use it to expand solo play options, insert artwork into artful inhabitants or old ruins, kickstart sustainable museum exhibits and more. Do anything you want.
Lunar Echos is a hack of Jay Dragon's sublime game Wanderhome, and is based on the world of Becky Chambers' A Psalm for the Wild-Built.
Thank you to David Blandy and Sustainable Gaming Forum for helping this take form.
Paintings of The Long Forgotten was inspired by Lunar Echos and Yokohama Kaidashi Kikou, a beautiful anime of post-apocalyptic everyday life.
Paintings of The Long Forgotten was created for 4d20 Jam 2022 by STATIONS. Thanks for hosting.
#lunarechos #paintingsofpanga #cabbageheadgames
Download
Click download now to get access to the following files:
Paintings of The Long Forgotten.pdf
346 kB
Community Copies
Support this utopian artgame at or above a special price point to receive something exclusive.
Community Copies
Community copies are available for free to anyone who can't afford to buy the game. If you're dealing with financial hardships or did a good deed; feel free to take a copy, no questions asked!


Every purchase of Paintings of The Long Forgotten donates a free community copy of the game for others to claim.